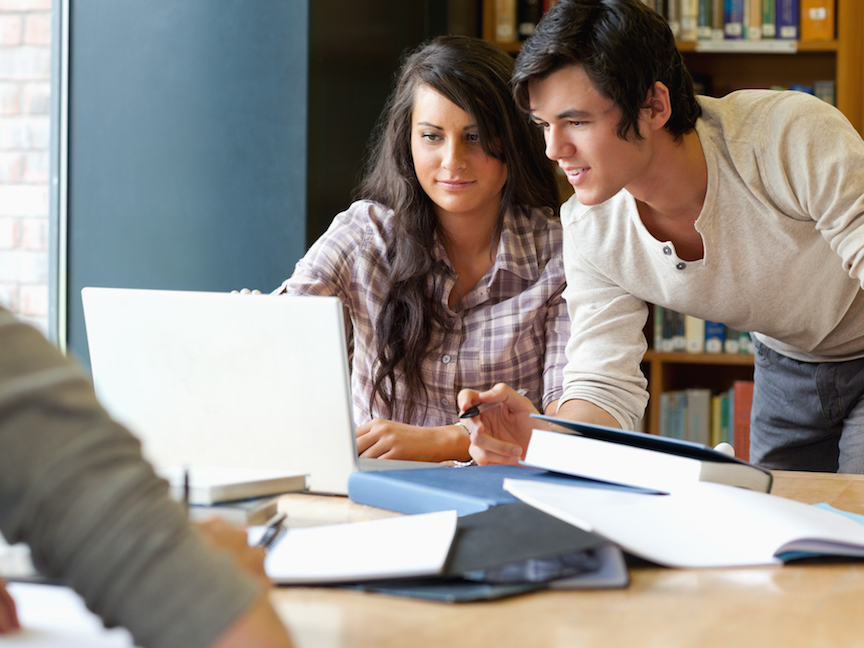 TutorTrac is the complete management solution developed for the specific needs of learning, writing, tutoring, academic skills and other centers that support students in higher education.
Record
Record a student's visit at the moment it happens. Capture critical data immediately, reducing errors and overhead.
Connect
Allow students to request an appointment with a consultant, advisor, learning center helper, or anyone that can help that student.
Report
Run reports that summarize or detail who is getting help for what reasons. Use that data to analyze what resources are needed and when they are needed.
Success
Campus success is determined by student success. Providing critical help at the moment it is needed enables success for everyone.
Success Strategies for Your Campus
High-Level TLS Encryption
Collaborative Writing Center help
Center-Specific Preferences
Multi-Person Study Table Help
Surveys and Questionnaires
Sync Appointments with Other Calendars
Supplemental Instruction Reporting
What Our Customers Are Saying
What is TutorTrac?
TutorTrac is the complete management solution developed for the specific needs of learning, writing, tutoring, academic skills and other centers that support students in higher education. As a web-based application, TutorTrac provides on-demand access to essential tools, such as appointment scheduling, logging visits, and activity reports. Record contacts with students in any physical location or online environment. Find and schedule appointments with tutors based on specific subjects. Track the activity of specific populations of students, such as athletes or first-year students, to identify usage and support needs. Enter attendance for required sessions or workshops. Link activity to course enrollments and faculty. Supply powerful instruments to staff and deliver more services to students, yet simplify the management of your centers with TutorTrac.
What do I need to run TutorTrac?
Compatible with Windows systems as follows:
Windows 2000/XP/2003/Vista/7/2008/8/2012 Operating System
32- and 64-bit OS
Home, Professional, and Server OS versions
All Service Packs and Release Candidates
Intel Pentium IV-type processor or better
2GB RAM minimum
Redrock Software Corporation recommends that the TutorTrac server software run on a dedicated server for institutions that will have a high volume of activity (such as a campus with over 20,000 students that allow students to book appointments using TutorTrac over the web). In low use situations, the TutorTrac server software may run on a server that is a dual-use server.
Optional hardware
The following equipment is optional, but may be utilized by TutorTrac:
Digital camera for taking pictures to be imported into TutorTrac
Barcode reader, scanner, wand or other type of ID reading device
Powerful Database Engine
TutorTrac utilizes the proven technology of 4th Dimension of 4D, Inc. of San Jose, California. TutorTrac is a native language, compiled, executable application that takes full advantage of the processor of the machine on which it is operating. The time proven 4D system is in use in many time/security intensive databases and has been in use for over 15 years.
Security
The Trac System requires all users to authenticate in order to access the system. Redrock Software recommends utilizing whichever secure campus authentication protocol is in place, be it LDAP, Active Directory, CAS, Blackboard, or other. Redrock Software also recommends that access to your Trac System and SAGE can also be secured with TLS encryption to protect your data across the web.
Protect your data
TutorTrac supports automatic backups of the data file on a user-defined timed interval. This process can also be handled by the campus' own software.
As hardware needs change, moving the TutorTrac software to a different server is a simple task. It's as simple as dragging and dropping the application directory onto the new server.
Frequently Asked Questions
Can we do online appointments with the Trac system?
Yes. Students may schedule the appointment and the appointment may appear as a link to a Zoom, WebEx or similar type of session.
How many students can we manage with the Trac System?
There is no limitation to the number of students that you can support in your Trac System. A single Trac System might support a specific population of students at a small campus or it may provide services for the entire student population of a large university. The Trac System can scale to work with your needs.
Can I use the Trac System at multiple locations?
Yes, you are free to use the Trac System at as many locations as you like. Based upon your license, however, the locations may have to share the same settings and configurations. For additional configurations within the same license, you will need to purchase additional profiles.
What are Profiles?
A profile is a group of centers that operate in a similar manner and share the same preferences and configuration. The Trac System license comes with one profile and additional profiles may be purchased from Redrock Software Corporation.
Do I need TutorTrac or AdvisorTrac?
TutorTrac and AdvisorTrac are very similar in design and interface. The primary differences are related to the differences between tutoring and advising. When providing tutoring, the perspective is typically subject- or course-based. Students book appointments with tutors based on their need for assistance in a particular course. Generally, advising takes a macro-view of the student and provides help for the student to succeed in school. The main differences are in how the appointments are scheduled, visits are recorded, and consultants are notified.
Does the Trac System require a server?
Your Trac System may be installed locally at your campus or may be hosted by Redrock Software. When installed at your campus, you must have a dedicated server that meets the Server Requirements. If you would like Redrock Software to host your Trac System, then you will not need to manage a server and will simply work with your Trac System through the web interface.
Would you like to know more? Schedule a demo now!